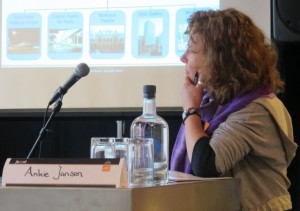 Friday May 11th 2012 in Amersfoort, meetings and presentations of jazz delegates from all over the world.
How to make a world wide jazz network…
There was a load of information about jazz around the world. In this case: Brazil!
Ankie Jansen (anQínea) had great fun (and took quite an interest in) hosting this panel.